Floorplans
Choose from our huge selection of custom home plans!
United-Bilt offers a wide range of home plans, in many different styles. All of our plans can be modified and tailored to your needs. Using one of our professionally designed home plans can save you thousands of dollars, but we'll be happy to use your plan, too.
Our associates will be happy to help you choose exactly the right plan for your family, your lifestyle, and your location.
Convenient Financing
United-Bilt makes financing easy and affordable – qualified landowners can build a custom home with no money down*, and everyone can save thousands on closing costs and the other extras most lenders charge.
100% financing available
$0 down available
No Payments for 6 months
Easy approval process
Flexible credit terms
Land payoff available
Single loan – no need for both a
construction & permanent loan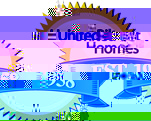 About Us
Since 1958, United-Bilt Homes has helped more than 35,000 families build the home of their dreams.
United-Bilt grew out of a building supply business. When Donald R. Pitts formed United-Bilt as a home-building and finance corporation in the Shreveport area, on February 13, 1958, it was to help area families make their dreams of homeownership become a reality.
The United-Bilt system worked so well that the company expanded into neighboring states, and affiliated companies developed to cover all phases of home sales, financing, and building.
We still have our central lumberyard in Shreveport, Louisiana. Our corporate offices are located in Springdale, Arkansas and Shreveport, Louisiana. When you arrange for your United-Bilt home with your local office, United-Bilt sends the building materials from Shreveport. This means that we have central oversight, quality assurance, and the best possible prices. The efficiency and the savings are considerable.
But we're still small enough to give you personal attention. You'll get to know the people at your local office. United-Bilt's professional staff will build a relationship with you so they can meet your needs.
Find a Model Center of New Homes in Texas | Texas Home Builders List | Home Building Resources