Outstanding Design - Most of the time, people come to us with just an idea of what they'd like their new home to be like. We have the opportunity to start from scratch and design something from the ground up, always keeping the customer's needs in mind. Occasionally our clients own a plan they've developed or found elsewhere with a floor plan that works for them. Then, incorporating some of Scott's ideas, we can give them something unique.
"The rapport I develop with my clients is the key to our success." says Scott Yates, owner of Paragon Homes Inc. "It is my goal to establish a relationship with the clients so that I may build them an aesthetically pleasing home... as well as one that is functional based on their particular needs."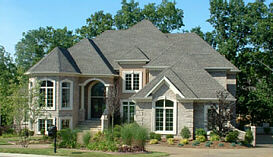 Unique Detail - When Paragon Homes enters the Homearama, we win! With achievements such as First Place Best Home in the 2005 Homearama and First Place Best Design from the 2003 Homearama, Paragon Homes Inc. is no stranger to the word "Excellence." Paragon Homes, Inc. is dedicated to providing an excellent quality product and, more importantly, unmatched customer service.
"We have the pleasure of working with some really talented subcontractors. I value their many years of experience and know that when all of the pieces come together and the home is complete, the homeowner will be just as proud of the home as we are."


Comprehensive Customer Service - Because the building of a custom home often involves a search for an appropriate building site, we're prepared to assist you throughout the entire project. The team of Scott Yates and his assistant, Trish Kaffenberger, strive for perfection in every home they build.
"We treat each home as if it were our personal home. We make ourselves available seven days a week for our clients' cares, concerns and changes. We feel communitication is a vital part of making the construction process as stress free and enjoyable as possible. We also feel the establsihed relationship with our subcontractors is an added benefit to our clients. Most of our subcontractors have worked for us for years. They know what we expect in the finished product and are just as committed to each home that is built as we are."
New client appointments available evenings and weekends to accommodate your work schedules.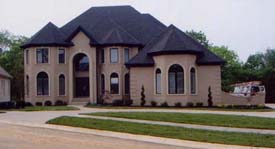 Distinctive Style - What does a typical home built by Paragon Homes look like? Frankly, there is no such thing and that's the beauty of your new home! Drive through some of the many communities where you'll find Paragon Homes and you'll see that these homes reflect the styles of people who live in them and enjoy them. By specifying only high quality materials, working with the best craftsmen around and managing your project professionally, Scott Yates insures that your home, too, will bring you years of pleasure.
"It would be my pleasure to help you realize your custom home dream, whether this is your first building adventure or you've had this experience before and know something of what to expect. I ask you to allow Paragon Homes to build your new home and remember that I believe Elegance, Quality & Craftsmanship Come in All Sizes!"


What is the ideal time to build a home?
Take a look at our planning process


Credentials
• University of Louisville graduate, Finance
• 16 years experience building quality homes.
• Member Louisville Home Builders Association
• Builders Association Board of Directors - 4 years.
• Homearama Winner - 2000, 2002, 2003, 2005

Paragon Homes, Inc.
14411 River Glades Lane
Prospect, KY 40059
Phone: 502-594-0531 | Email Us

Louisville Builder List | Home Building Links