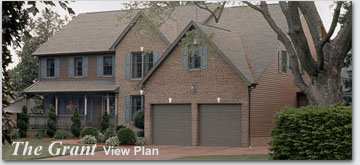 This is a Rare Opportunity...
Make it your own!
Since 1984, Andy Lawrence has made custom home building a happy experience for new home buyers in the Hanover, York and Gettysburg, PA and surrounding areas.
As a true custom builder, we build homes that fit your special needs, lifestyle and budget. Whether you are building your very first home or the home of your dreams, L. L. Lawrence is the local builder you can trust to bring every detail together and guide through the process from start to finish. We encourage you to ask questions. This is a rare opportunity select the design and finish details of the home you and your family will love for many years to come. Whether it's a home design we've created or your life-long fantasy home, our Certified Designers can adjust any plan, sketch or idea to help you accomplish your goals.
We'll Build on Land You Love or Help you Find the Perfect Homesite!
L.L. Lawrence is now offering seven 1-acre home sites at North Ridge community in the
Spring Grove School District of North York County. Get Information about North Ridge.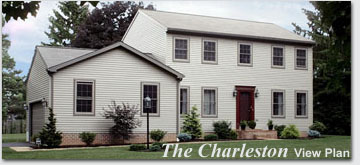 Building a Timeless Asset for You
Our craftsmanship provides a timeless asset for you and your family. Not only do we provide a meticulously accurate, attractive, and functional living space, our objective is to construct a home that will earn better value the longer you live there. Because we use the right tools, materials, and methods that are tried and true, our homes stand the test of time.
We've proven to our customers that their investments with us, whether that may be a new home or a remodeling project, will continue to increase in value no matter how the market fluctuates.
Remodeling is a great way to increase your home's worth. Updated kitchens and bathrooms add thousands to your investment. Decks, outdoor kitchens and living areas offer a way to extend your living space outside. These finishing touches enhance your quality of life. Sunrooms, additions, and enhancing your home's energy efficiency are all projects we'd love to help you accomplish.
You are embarking on a very exciting and rewarding adventure. We're looking forward to helping you reach your goal -- to live in a beautiful home that nurtures your family and brings a smile to your face every day. Contact us today!


L.L. Lawrence Builders, Inc.
On Time • Within Budget • Beyond Your Expectations
One Industrial Drive Hanover, PA 17331
(717) 633-5133 • Email Us
Pennsylvania Home Builder List | Home Building Links